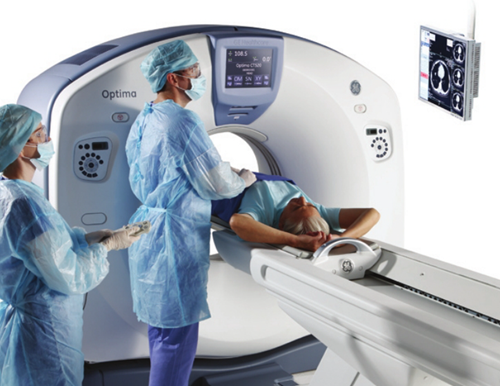 The GE Optima CT520 offers advanced dose-reduction technologies (Optidose, VISR, ASiR*) for low dose exams without compromising the diagnostic information contained in the images. ASiR* delivers up to 40% reduction in dose. Options and advantages in: Emergency mode – fast emergency exams, Smart start – real-time contrast tracking scanning, Xtream Injector – synchronization of scan and injection and minimize users errors, Real-time Scout –  save time and dose, Autopositioning: simply push a button, ConneCT from anywhere, Dexus*, seamless workflow environment. Optimize your workflow, from the moment you acquire your image until you report your results. Link imaging devices, clinical applications, and IT.
Clinical Imaging Systems offers turnkey installation on all equipment we sell. Systems come fully tested with optional reconditioning or refurbishing.
CIS provides a variety of warranty and service options to fit any budget and as an approved vendor of leading medical equipment finance companies CIS can provide you with flexible financing options.
Site planning is included with all turnkey installations and CIS can help manage and provide suite remodels and build-outs.
Contact us today for a quotation on your imaging equipment needs.