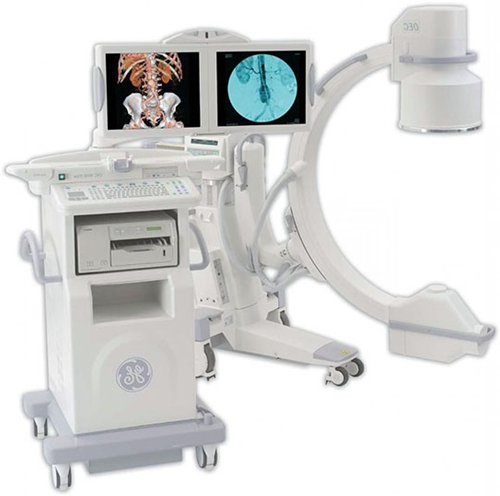 The OEC 9900 Elite Premium Digital Mobile C-arm uses precision imaging Dynamic Range Management (DRM) for superb image quality. HD flat panel monitors on an articulating arm allow comfortable viewing of precise images from almost anywhere in the room. Simple user interface reduces procedure time to improve efficiency. Preset imaging profiles optimize I.Q. by enhancing features of interest. Remote service connectivity. 1k x 1k high resolution imaging technology on a mobile system. Features: Improve your workflow and productivity. Optimize dose management. 100 times more image computing power than previous OEC C-arms. Maximize access. Our unique, deep C arc gives you less limitation for pain management and cardiovascular procedures. Articulating monitors give you an ideal view from any angle in the room.
Clinical Imaging Systems offers turnkey installation on all equipment we sell. Systems come fully tested with optional reconditioning or refurbishing.
CIS provides a variety of warranty and service options to fit any budget and as an approved vendor of leading medical equipment finance companies CIS can provide you with flexible financing options.
Site planning is included with all turnkey installations and CIS can help manage and provide suite remodels and build-outs.
Contact us today for a quotation on your imaging equipment needs.