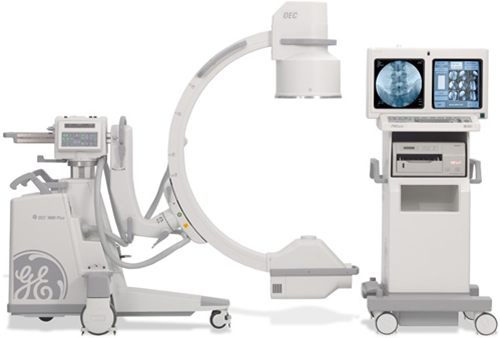 The OEC 9800 C-arm offers true 1k x 1k high resolution imaging technology on a mobile system. Features: Superb image quality from our proprietary Image I.Q. Clinical design which is ideal for a wide range of applications. Improved efficiency thanks to a simple user interface. SMART options – SmartMetal, SmartView and SmartWindow help perfect your technique in challenging situations. Low dose features that ensure the right image at the right dose.
Clinical Imaging Systems offers turnkey installation on all equipment we sell. Systems come fully tested with optional reconditioning or refurbishing.
CIS provides a variety of warranty and service options to fit any budget and as an approved vendor of leading medical equipment finance companies CIS can provide you with flexible financing options.
Site planning is included with all turnkey installations and CIS can help manage and provide suite remodels and build-outs.
Contact us today for a quotation on your imaging equipment needs.