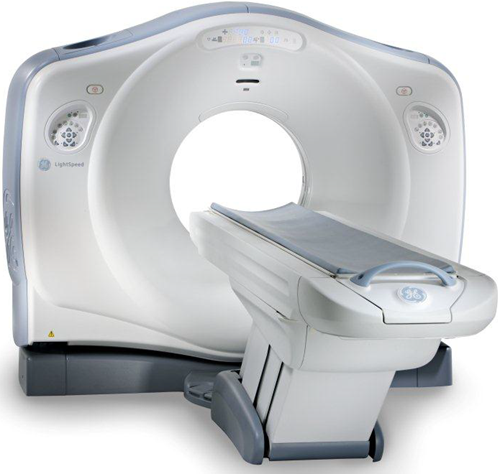 The GE LightSpeed VCT 64 Slice CT  and XT Versions are high image resolution 64-slice CT scanners. The LightSpeed VCT features 40 mm coverage of patient anatomy per rotation and 64 slices at 0.625 mm. It produces impecible image quality in cardiac and neurological imaging as well as standard modes of imaging such as abdominal and coronal. The LightSpeed VCT offers 5-beat cardiac covering 137.5 mm per second. The high image resolution and acquisition speed is ideal for angiography, cardiac, neuro, pediatric, pulmonary, and trauma when freezing of cardiovascular motion, pure arterial phase imaging, and superior MultiPlanar reformats are key. For physicians, volume coverage means new diagnostic power, including the ability to routinely perform CT angiography, rapid tests for ER stroke and chest pain, and whole body trauma.
Clinical Imaging Systems offers turnkey installation on all equipment we sell. Systems come fully tested with optional reconditioning or refurbishing.
CIS provides a variety of warranty and service options to fit any budget and as an approved vendor of leading medical equipment finance companies CIS can provide you with flexible financing options.
Site planning is included with all turnkey installations and CIS can help manage and provide suite remodels and build-outs.
Contact us today for a quotation on your imaging equipment needs.