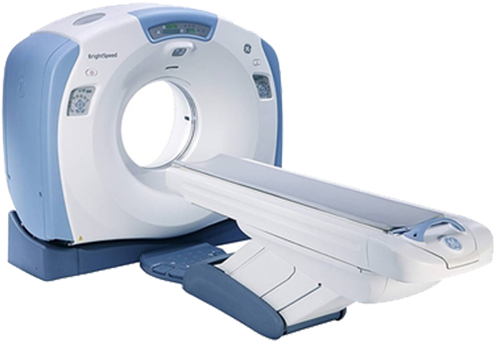 The GE BrightSpeed Elite 16 Slice CT offers high resolution imaging at up to 0.35mm isotropic at an optimized dose. This scanner is equipped with the HiLight matrix detector as well as GE's Volara digital DAS that boosts the processing power and also reduces the noise by 30 to 40 percent. Built with innovative technology, the BrightSpeed Series use our Highlight Matrix II Detector and the Volara DAS with enhanced workflow to provide more flexibility for you, and increase patient comfort.
Clinical Imaging Systems offers turnkey installation on all equipment we sell. Systems come fully tested with optional reconditioning or refurbishing.
CIS provides a variety of warranty and service options to fit any budget and as an approved vendor of leading medical equipment finance companies CIS can provide you with flexible financing options.
Site planning is included with all turnkey installations and CIS can help manage and provide suite remodels and build-outs.
Contact us today for a quotation on your imaging equipment needs.