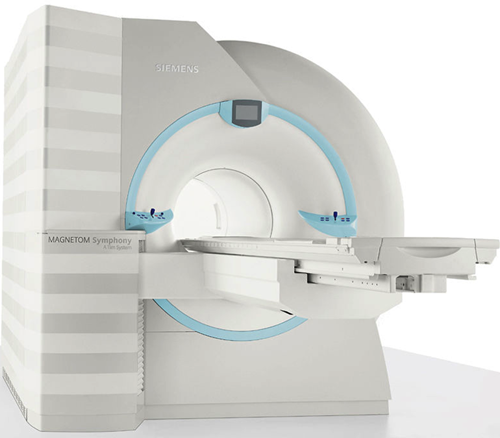 The Siemens Symphony TIM 1.5T MRI offers an array of features in an affordable platform.
Siemens Symphony TIM 1.5T Features:
60-cm system available in an 18- or 32-channel configuration.
Expands upon the Symphony applications, adding additional inline processing such as Inline Diffusion for automated ADC mapping
Nine Tim application suites standard, including cardiac, pediatric1, and breast.
Lightweight (patient friendly), scalable coils part of the standard configuration.
Advanced applications standard, such as REVEAL for whole-body diffusion. For example, REVEAL can be used to detect lesions on the liver and lymph nodes.
Low siting costs and high technology benefit smaller hospitals and imaging centers.
Clinical Imaging Systems offers turnkey installation on all equipment we sell. Systems come fully tested with optional reconditioning or refurbishing.
CIS provides a variety of warranty and service options to fit any budget and as an approved vendor of leading medical equipment finance companies CIS can provide you with flexible financing options.
Site planning is included with all turnkey installations and CIS can help manage and provide suite remodels and build-outs.
Contact us today for a quotation on your imaging equipment needs.