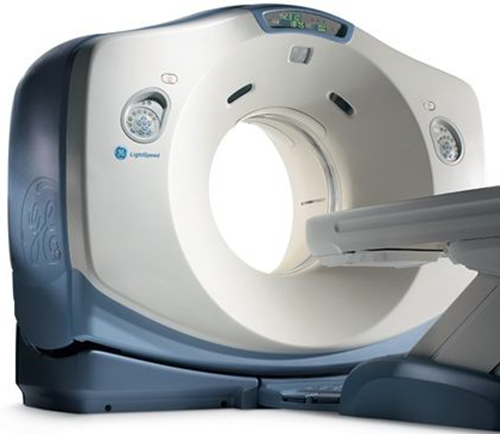 The GE Lightspeed RT CT scanner is a wide-bore system CT Scanner. It is available in 4, 8, and 16 slice versions. With GEs easy user interface as in all the LightSpeed Series CT Scanners, it is easy to operate and features predefined protocols that allow you to perform a wide variety of applications fast and efficiently while delivering exceptional comfort to your patients. The RT is used mainly for CT simulation and is the leader in CT simulator for radiation therapy planning. The LightSpeed RT offers advanced oncology clinical applications that simplify radiation therapy planning. Some the LightSpeed RT 16 features include: high 2D and 3D recont, 16x 0.625 microVoxel imaging and optional sub-second imaging features that can be added.
Clinical Imaging Systems offers turnkey installation on all equipment we sell. Systems come fully tested with optional reconditioning or refurbishing.
CIS provides a variety of warranty and service options to fit any budget and as an approved vendor of leading medical equipment finance companies CIS can provide you with flexible financing options.
Site planning is included with all turnkey installations and CIS can help manage and provide suite remodels and build-outs.
Contact us today for a quotation on your imaging equipment needs.