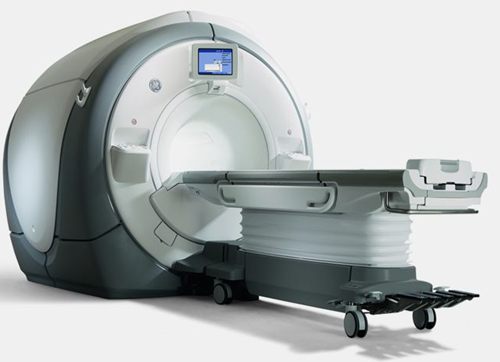 The GE Discovery MR750 is available in the 60 and 70cm bore opening. This 3T MRI is on of GE's latest MRI scanner. The Discovery MR750w boasts exceptional, high definition image quality for a comprehensive range of advanced clinical applications.  The Discovery MR750 advances 3.0T imaging with exceptional homogeneity and gradient stability.  It helps you conduct routine, accurate, and repeatable exams more easily and in less time with greater image quality1. Built around a third–generation, short-bore, superconducting 3.0T magnet, the user-friendly MR750 enables you to setup patients faster and make exams more comfortable. And a comprehensive suite of robust applications helps remove the challenges posed by some of the most challenging exams.
Clinical Imaging Systems offers turnkey installation on all equipment we sell. Systems come fully tested with optional reconditioning or refurbishing.
CIS provides a variety of warranty and service options to fit any budget and as an approved vendor of leading medical equipment finance companies CIS can provide you with flexible financing options.
Site planning is included with all turnkey installations and CIS can help manage and provide suite remodels and build-outs.
Contact us today for a quotation on your imaging equipment needs.